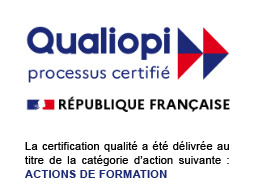 Training
Enabling the acquisition of new skills
As a certified training organisation, by the French government, the CTTC makes its skills available to you, through ongoing training courses combining theory and practice. These courses cover conventional ceramic shaping processes (dry, plastic and liquid), additive manufacturing processes, characterisation or heat treatment of ceramics.
Objectives
Acquire specific skills to improve understanding of the use of ceramic materials, or better manage their manufacturing processes.
Who should attend?
Engineers or technicians who produce, use or wish to use ceramics.
Access for people with disabilities: the course can be adapted to meet the needs of people with disabilities by contacting us (see contact details below); access to our facilities is specifically designed to meet the needs of people with reduced mobility.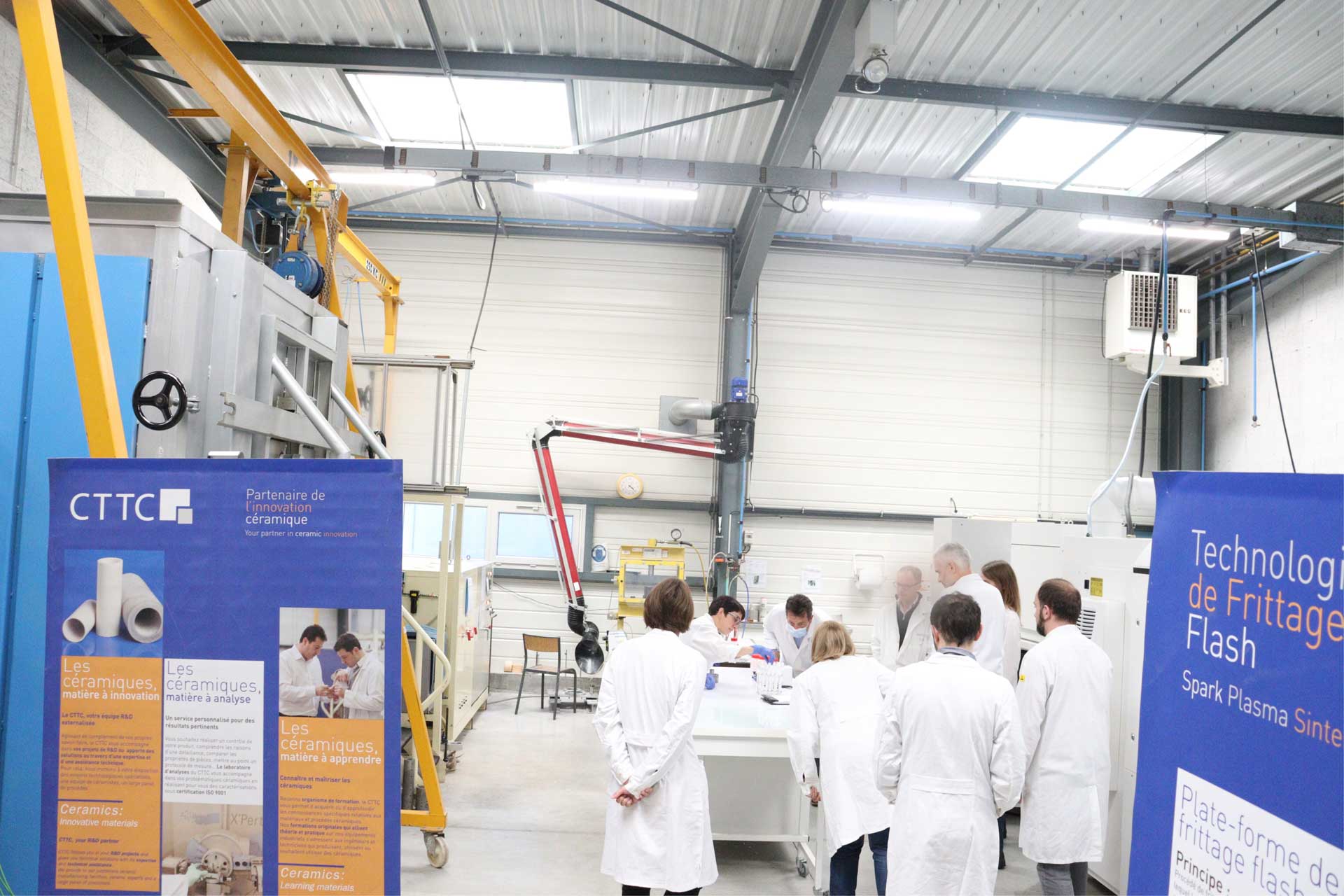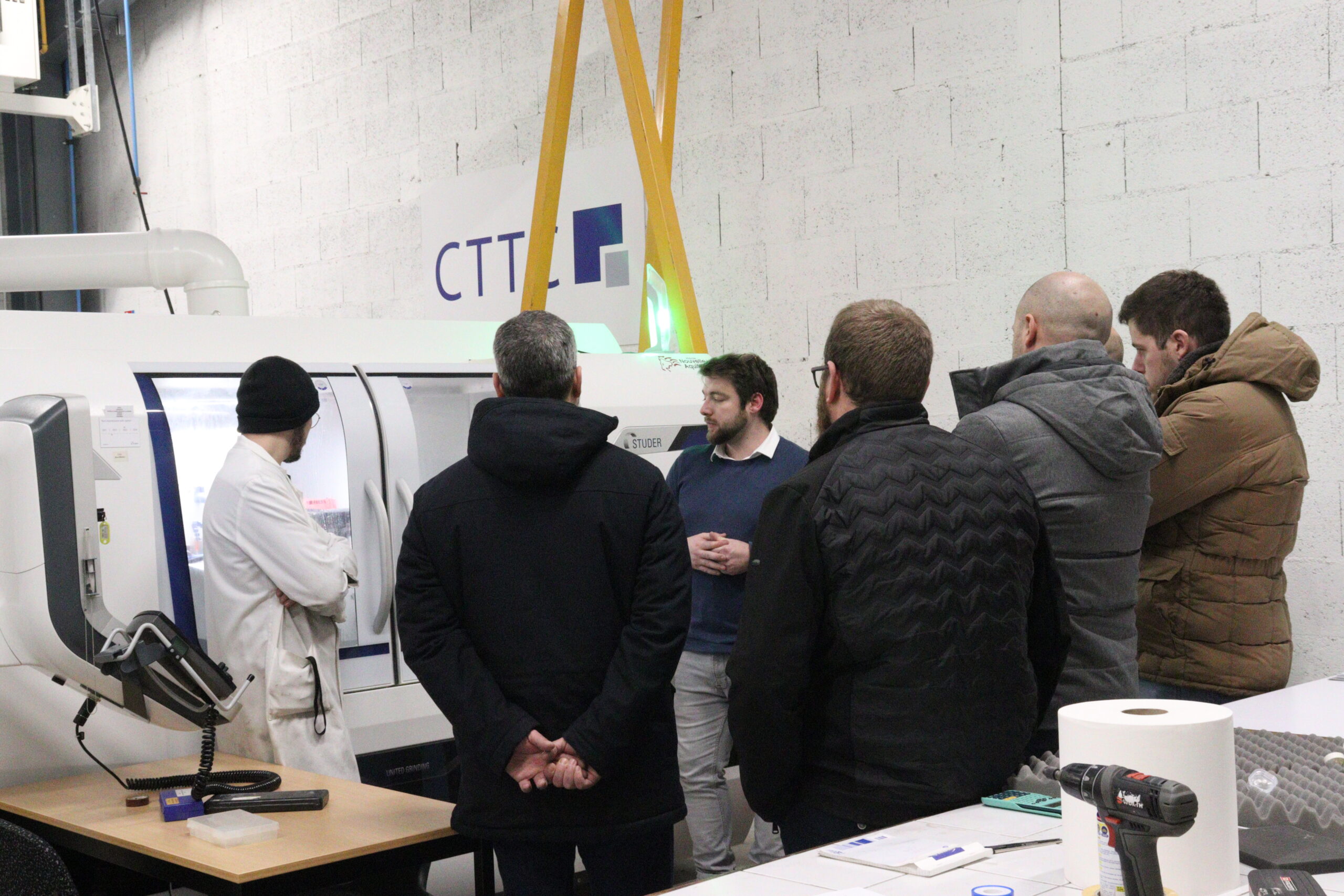 The Courses
According to a catalogue or tailor-made program
At the CTTC or on site (by adapting the training content)
Procedure: teaching methods encourage trainee participation by creating small groups of trainees (6 to 8 people to the maximum) and carrying out practical work using CTTC's equipment
Access: face-to-face in the CTTC's facilities
We offer a wide range of training courses in the form of theoretical presentations and practical trials on our industrial equipment, enabling you to discover the specific features of the manufacture and use of ceramics.
%
Acquisition for trainees skills
They share their experiences
Thank you again for this qualitative practical and theoretical training.
Thank you once again for this superbly informative and lively course!
Thank you once again for this superbly great course, very informative enriching and lively course!
Our training modules
MOD 5: Dry shaping of ceramics (spray drying, pressing)
Objectives
Describe the atomisation process in detailS and explain its advantages
Describe the various components of a spray dryer and their respective roles
Make the link between suspension formulation and operating parameters to optimise granule properties
Select a pressing process according to the required geometry of the part
Identify the important operating parameters to avoid pressing defects
Teaching
Theoretical courses
Practice work on CTTC's equipment
People concerned
Engineers and technicians
Pratical Information
Location: CTTC Limoges
Date: 12(AM) - 13 and 14(M) September 2023
Price: €1,800 excluding VAT (meals included)
Duration: 2 days
Module number: 5
MOD 6: Plastic shaping of ceramics (injection, extrusion)
Objectives
Describe the different steps in the manufacture of an injected part or extruded part
Identify the type of additives to be used in the preparation of a plastic ceramic paste and know their average content
Determine the analyses required to formulate a plastic paste
Adapt a heat treatment cycle for a shaped ceramic part
Teaching
Theoretical courses
Practical work on CTTC's equipment
Teaching
Theoretical courses
Practice work on CTTC equipment
People concerned
Engineers and technicians
Pratical Information
Location: CTTC Limoges
Date: 5(AM) - 6 - 7 and 8(M) December 2023
Price: €2,700 excluding VAT (meals included)
Duration: 3 days
Module number: 6
MOD 8: Technical ceramics: associated materials and processes
Objectives
Identify the additives to be used and their average content requirement in different shaping technologies
Describethe different steps in the manufacturing of a ceramic part shaped using dry, liquid and plastic processes
Adapt a heat treatment cycle for a shaped ceramic part
Identify the suitable characterisation method to determine the desired property of a ceramic powder or bulk
Set the properties to be reached for a ceramic material for a given application
Teaching
Practice on CTTC's equipment
People concerned
Engineers and technicians
Pratical Information
Location: CTTC Limoges
Date: 21(AM) - 22 - 23 and 24(M) November 2023
Price: €2,700 excluding VAT (meals included)
Duration: 3 days
Module number: 8
MOD 11: Additive manufacturing of ceramic materials: from design to product
Objectives
Describe the different steps involved in producing a ceramic part using different additive manufacturing processes
Trace the different steps of the digital chain with the associated tools
List the advantages and drawbacks of the different additive manufacturing technologies for ceramic materials
Determine how to develop a product through a case study
Teaching
Theoretical courses
Practice work on CTTC's equipment
People concerned
Production and/or R&D engineers
Technicians
Pratical Information
Location: CTTC Limoges
Date: 19(AM)-20 - 21 and 22(M) September 2023
Price: €2,700 excluding VAT (meals included)
Duration: 3 days
Module number: 11