From materials to photonic components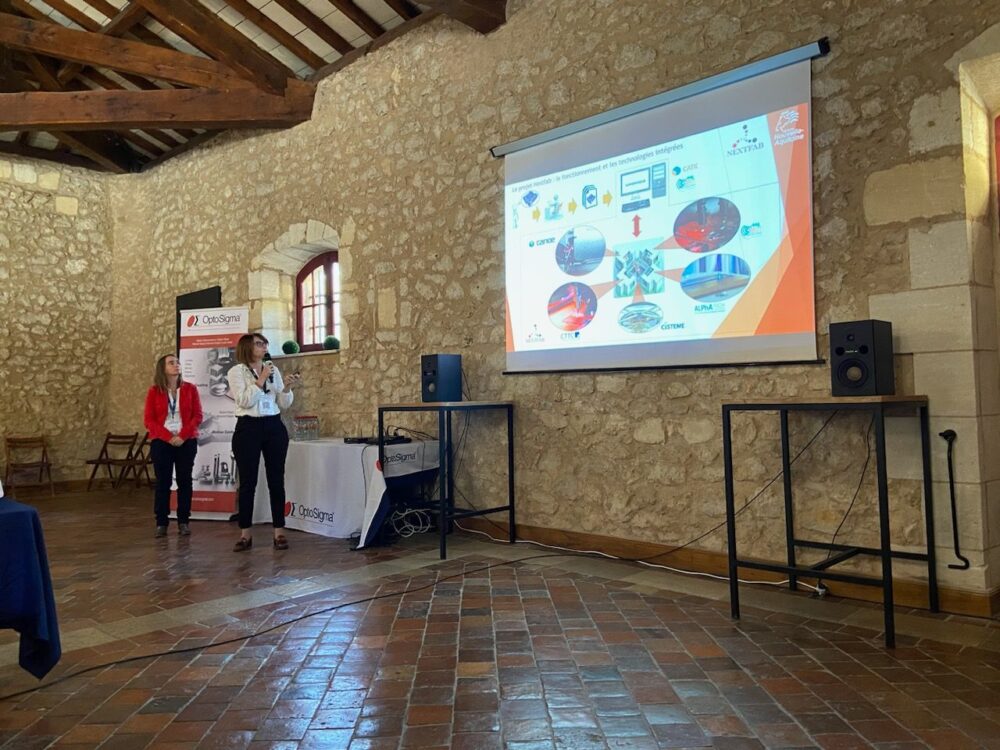 19 Oct 23
Salons
The CTTC took part in the "From materials to photonic components" event organised by the ALPHA-RLH, le pôle français des ondes de l'innovation, Photonics France and Pôle Européen de la Céramique on October 11 and 12.
Dr. Elodie Pereira, in collaboration with Dr. Lucie BON (de LAULANIÉ) from ALPhANOV, presented a conference focusing on the Industry of the Future for the manufacture of hybrid components, through the presentation of NEXTFAB Project, funded by Nouvelle-Aquitaine region
Thanks to the organisers for this event and for the organisation. And we thank region Nouvelle-Aquitaine for financial support to NEXTFAB project.