Our resources
Our human resources
A team of 26 people, doctors, engineers and technicians with expertise in technical ceramics, multi-materials and their manufacturing processes.
Close upstream collaboration with academic partners (engineering schools, universities, research laboratories) to constantly renew the CTTC's technological offer and skills.
A local ecosystem that is conducive to thinking, thanks to its direct proximity with a lot of players in the ceramics industry in Limoges, who are able to respond to the need for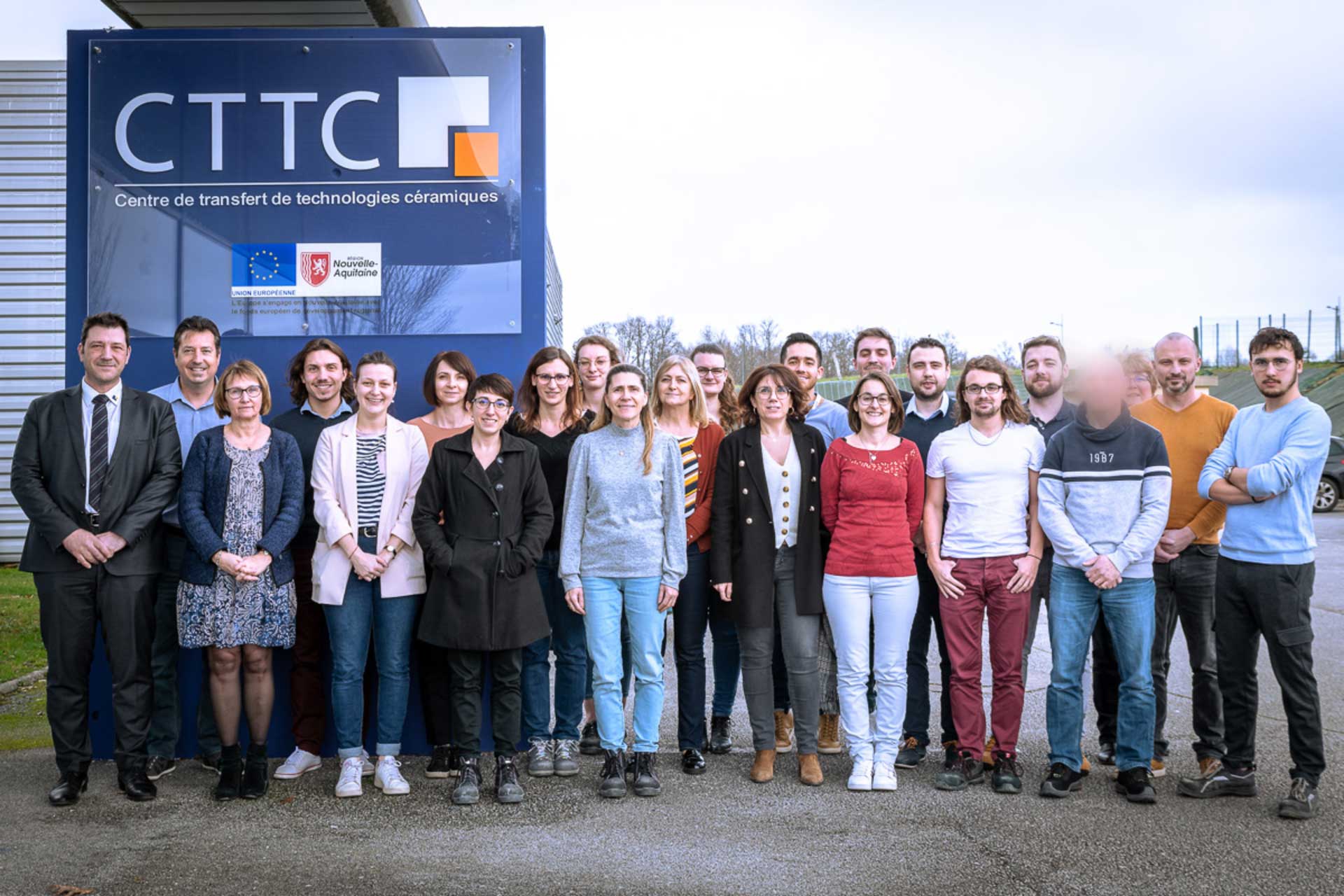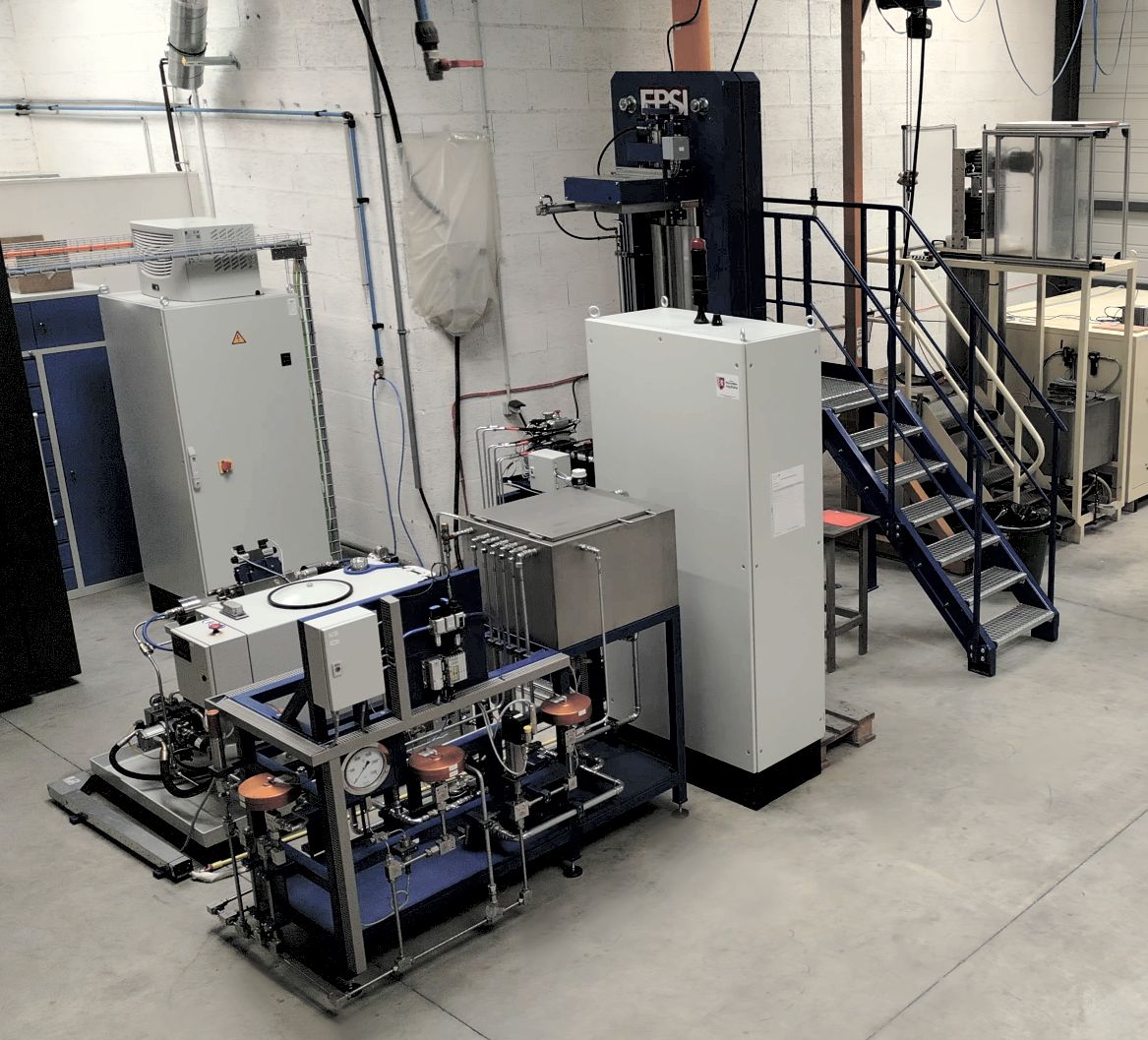 Our technological resources
1500 m² of technological facilities in our own building, located at the ESTER technological park in Limoges, including an Advanced Manufacturing platform, an Additive Manufacturing platform, a Characterisation Lab and a FabLab.
From powder to object, the centre has most of the equipment needed to synthesise raw materials, transform and shape them using various processes, heat-treat raw parts, and finish them by machining or polishing.
Our technology platforms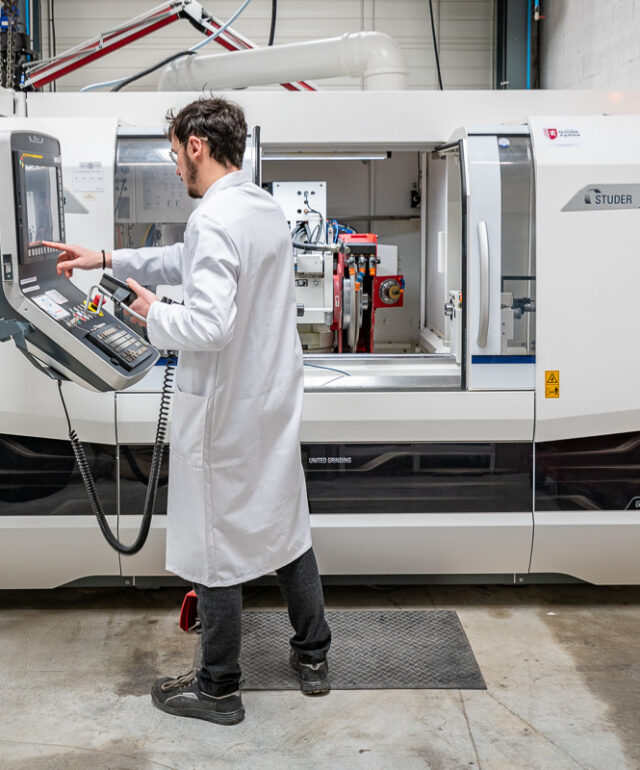 Our CERATECH by CTTC platform gathers a range of resources for the manufacturing of technical ceramics or multi-material.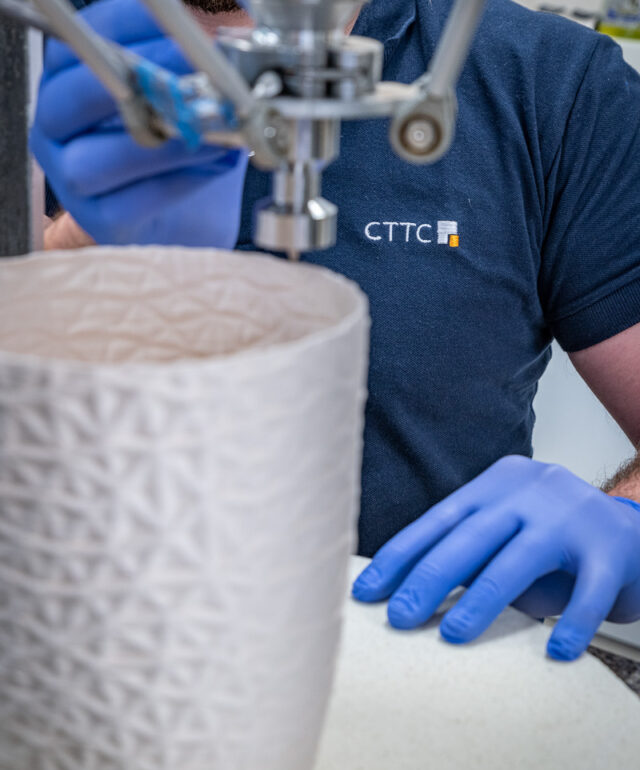 Our ALTERINOV by CTTC platform comprises a dozen printers, applying single or hybrid process for 3D printing or direct ink writing.